Crosstitch.com Alphabet Sample page: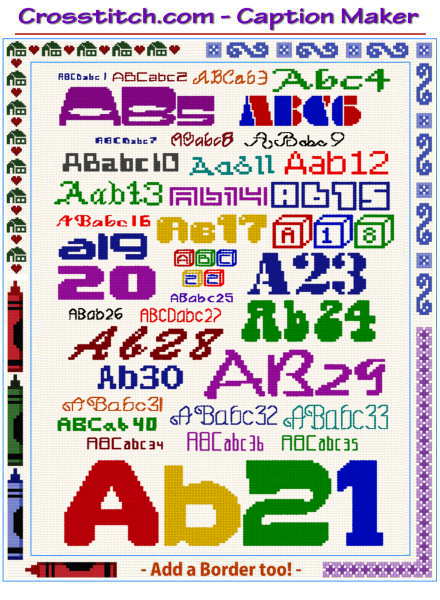 View sample chart: alphabets.pdf

Patterns are displayed in PDF format which requires Adobe Reader on your computer. If you don't already have a PDF reader you can download it for free from Adobe. Another good free PDF program is: Foxit Reader - and it is a much smaller file to download.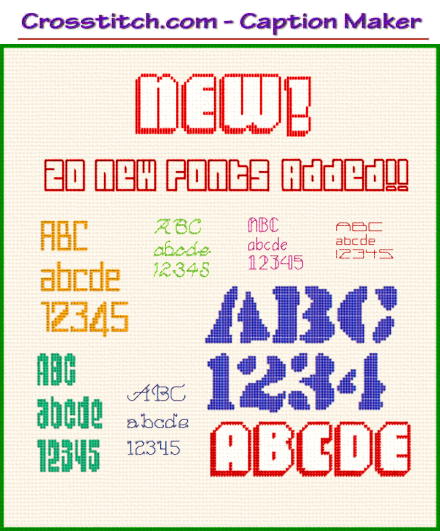 New Alphabets: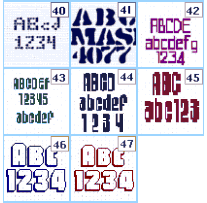 New Back stitch Alphabets: