Crosstitch.com - Custom Pattern Gallery
---
"I really enjoyed doing this pattern - he was six years old and got a puppy for his birthday. I gave the picture to my son on his 52nd birthday. How time flies!!
Thanks again for offering such a unique pattern service, the pictures all turn out great...
Regards, Peggy Davis"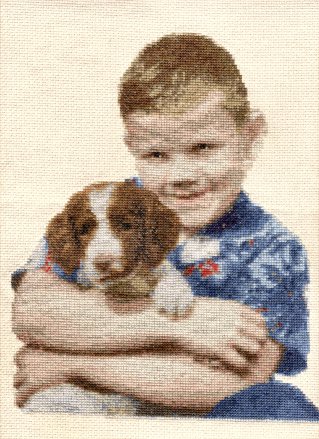 ---
© Crosstitch.com, Canada